The Top 3 Social Media Platforms For Marketers In 2022
Choosing the right social media for your brand can be tricky.
If you're trying to master your social media marketing strategy, you've got to pick the right platform. Choosing the right (or wrong) platform can make or break your social media strategy. 
Does the social media network you're using really matter?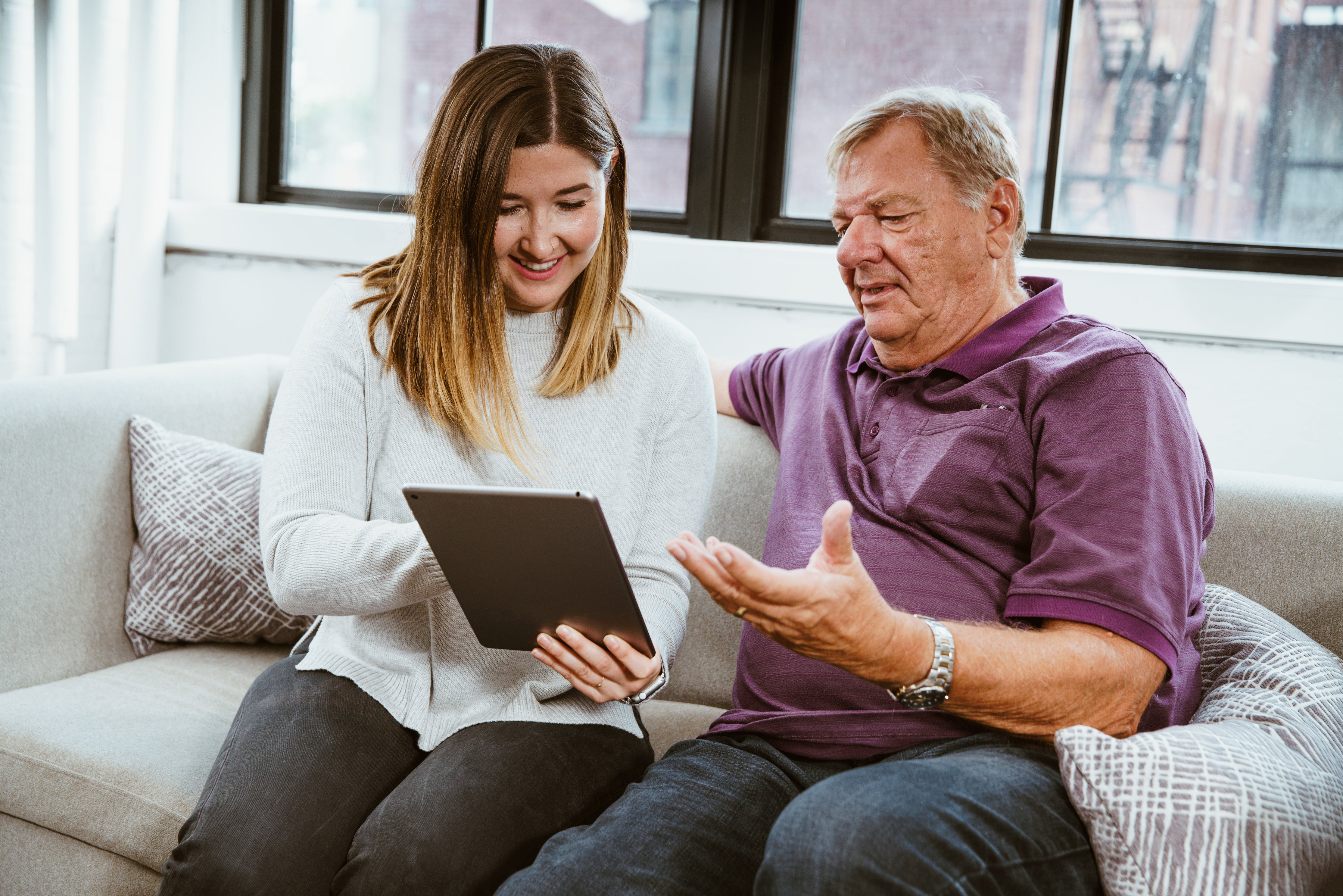 Yes. Especially if you're focusing on one platform rather than multiple. 
If you choose to start your marketing strategy on one platform, research the platform's audience and demographics. If your product or service is targeted toward teenagers and young adults, choosing TikTok or Instagram would be your best bet.
If your product or service has an older audience, Instagram would still work, however, choosing Facebook or even LinkedIn would work best for you. 
For example, selling a product or service meant for teenagers and young adults on a platform like LinkedIn will likely generate poor results. LinkedIn's top users are between the ages of 46-55, meaning it's not ideal for a product catered toward a younger audience.
Let's ensure your hard work doesn't go to waste. Here are the top three social media networks that work best for marketing your business.
3 Essential Social Media Networks for Brands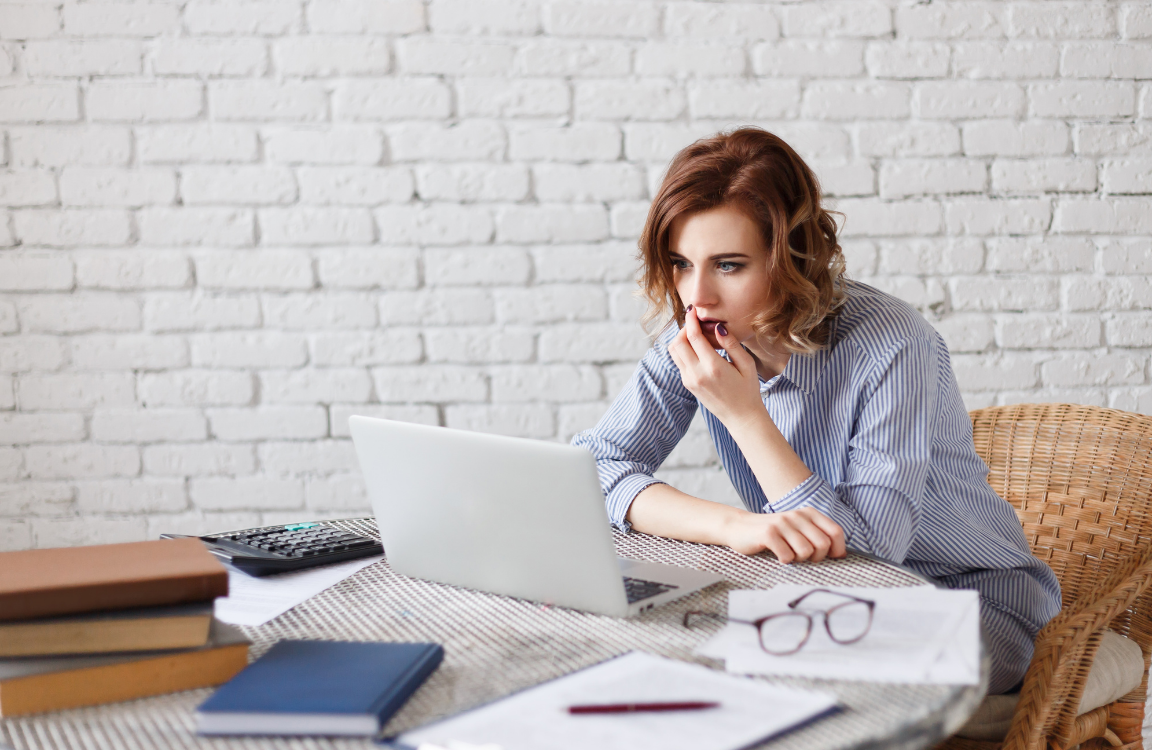 1. Facebook
While it may feel like Facebook has moved aside for platforms like Instagram and TikTok, it still is the most popular social media network in the world. Two billion people worldwide use Facebook monthly, which equates to almost 37% of the world's population.
62% of users fall between the ages of 18-34, and 38% fall between 35 to over 65. In addition, around 56% of Instagram users are men, with 43% being women. This means the demographics are split fairly evenly, allowing to market to people of all demographics. 
If your product or service can be marketed toward any age and gender, Facebook should be your business' top social media platform. Facebook is here to stay, and with the right strategy, you could be seeing success in no time.
The Top 4 Reasons to Market on Facebook
1. It provides in-depth analytics.
Facebook's analytics tool allows you to track your marketing progress on advertisements and regular posts. Compared to other social media platforms, Facebook's analytics tool is one of the most advanced and in-depth.
2. Facebook features various ad formats.
Facebook has ten different ad formats. This is rare for most social media platforms. More variety in ad formats allows your ads to reach wider audiences. 
3. It's easy to drive traffic directly to your site.
The goal of any advertisement is to drive potential customers to your website. Facebook makes it easy for its users to visit your website through the ad. This is a contrast to many other social media sites, where you have to visit the company's social media page to find a link to their website.
4. It's easy to maintain an online presence.
Having customers is one thing. Having loyal customers who are not only interested in your product, but your business itself is another thing. Facebook, just like Instagram, allows businesses to easily engage with customers and followers. Things like stories, organic posts, and a variety of ads make it easy for businesses to build a relationship with customers.
Want the latest news on the future of social media marketing?
Join our email list to stay up-to-date on our cutting-edge marketing techniques and news!
2. Instagram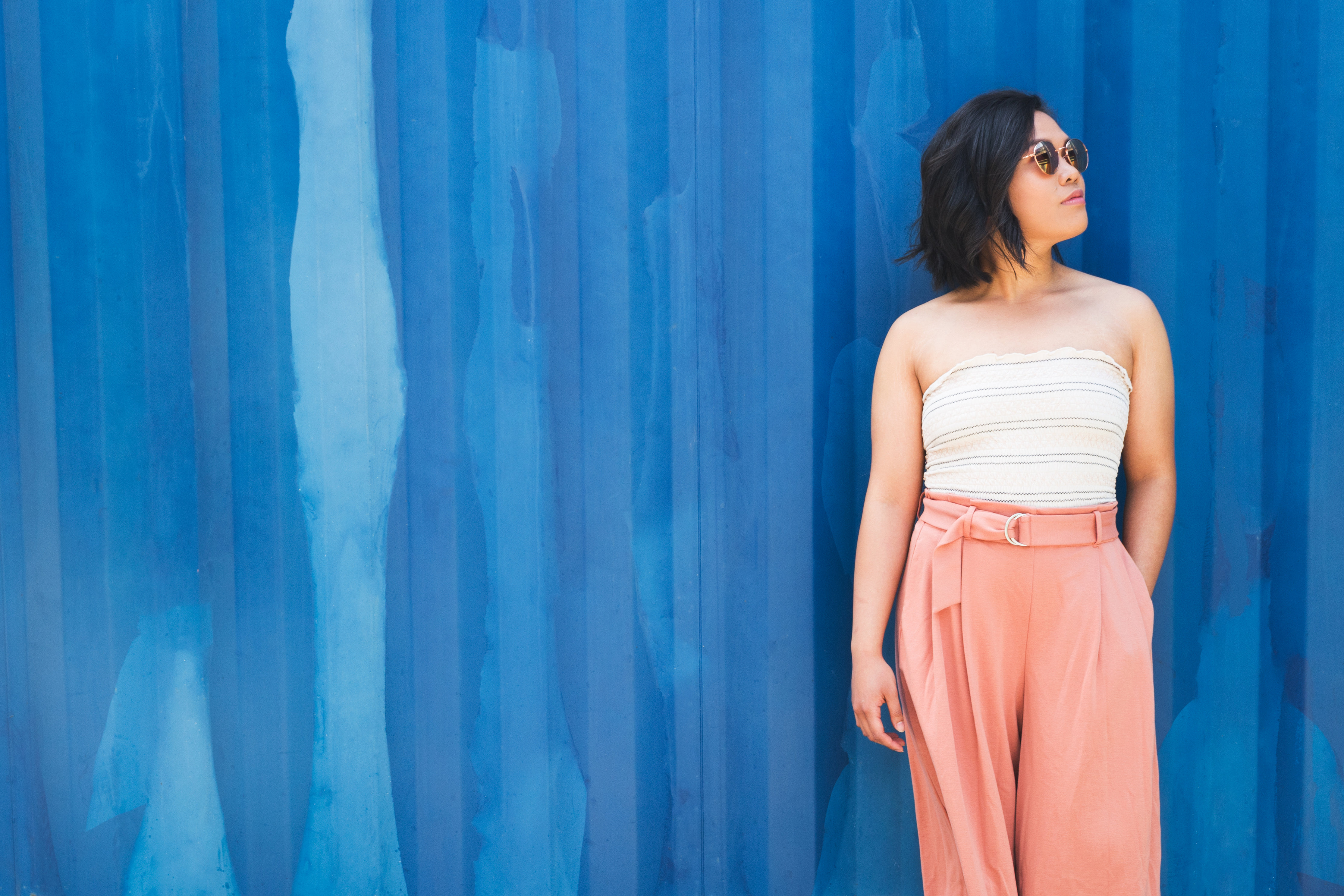 Instagram is the Facebook for youth. While Instagram may not be as old as Facebook, it takes the second-place spot for most popular social media. 
An estimated one billion people actively use Instagram monthly, with their largest demographic being young adults. Almost 32% of Instagram's users are between the ages of 25-34, and 30% of their users fall between the ages of 18-24. 
Instagram is perfect for businesses that are marketing toward young adults. You can easily reach a wide audience in a quick amount of time. It's especially a great marketing platform if your product or service is meant for both males and females. 50% of Instagram users are female, and around 49% are male.
The Top 4 Reasons To Market On Instagram
1. It's easy to connect with your followers.
Instagram beats Facebook when it comes to connecting with followers. Instagram makes it easy to build relationships with followers with tools like stories, organic posts, and reels. Instagram stories are insanely popular amongst users and are the perfect opportunity to show your face and the behind-the-scenes of your brand.
2. It provides in-depth analytics.
Just like Facebook, Instagram has an in-depth analytics tool that allows you to track ads, reels, and organic posts. Analytic tools like this are perfect for updating your content strategy and seeing what works and what doesn't.
3. It's easy to see what your competitors are doing.
Instagram is your inspiration. You can easily track what trends are working for competitors and the type of content they're making. Taking inspiration from them for your content strategy is also great if you have similar goals.
4. It's the home of influencer marketing.
Instagram is full of influencers. Some would even argue it's oversaturated. 
If your social media marketing strategy involves influencer marketing, Instagram is the social media network for you. Influencer marketing is a key strategy for many marketers, and Instagram has an influencer for any and every industry.
3. TikTok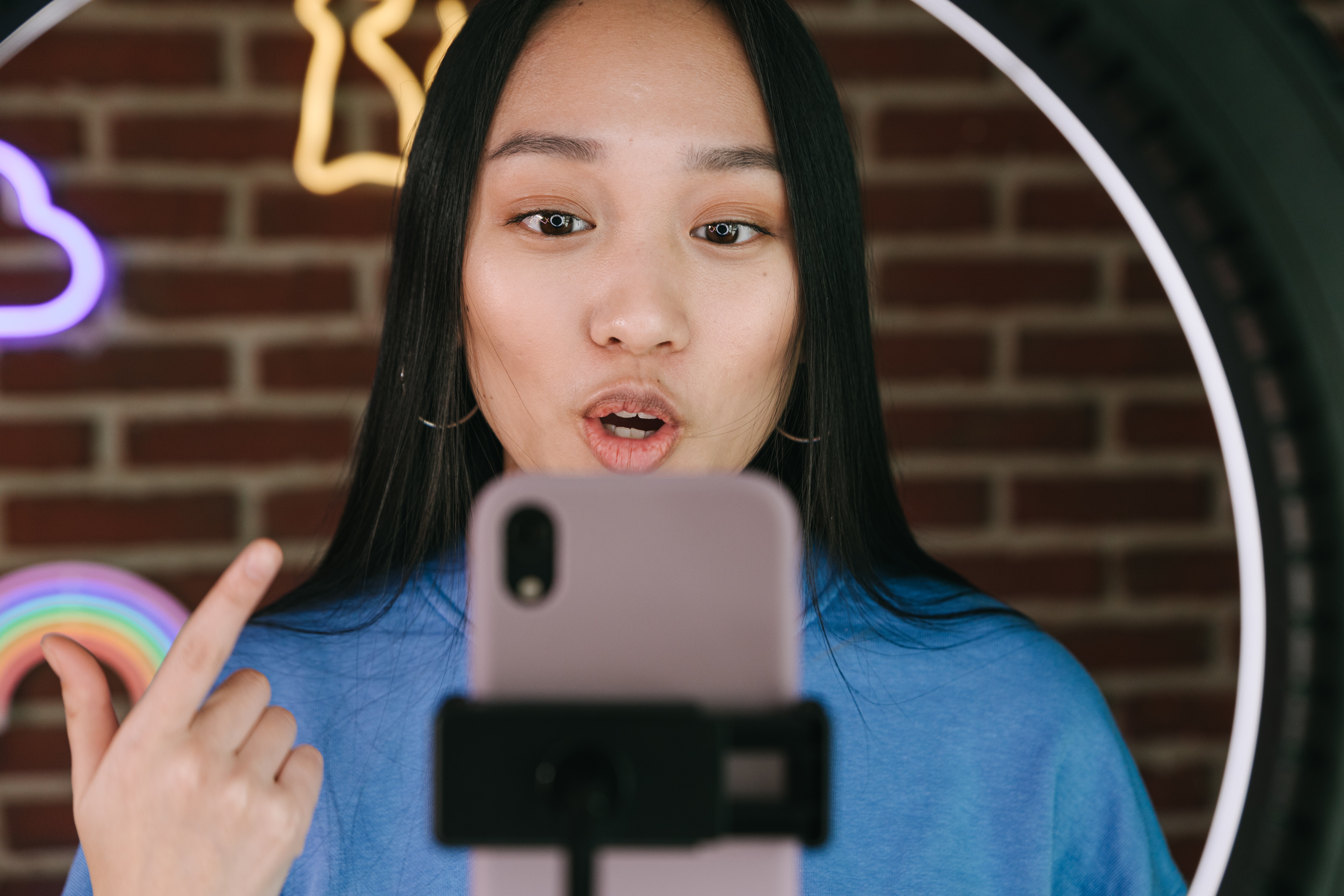 TikTok is one of the most popular social media platforms amongst teenagers and young adults. Just like Instagram, TikTok has 1 billion active monthly users. Since TikTok is one of the youngest platforms, being created in 2016, its growth is the largest out of all social media platforms.
60% of TikTok users are Gen Z, with 60% of its users being female and 40% being male. TikTok is perfect for businesses that are marketing to a younger audience, like teenagers and young adults. 
In addition to the impressive statistics, TikTok's algorithm is rather impressive. Many social media influencers and marketers swear by TikTok's algorithm. Some claim that Instagram's over-saturation of influencers has ruined their chances of growing. This is why many influencers are moving over to TikTok and seeing success. In many cases, it is easier to go viral on TikTok than on other platforms. 
The Top 3 Reasons To Market On TikTok
1. It has a wide range of ad styles.
While still not as many as Facebook, TikTok has a lot of ad styles for businesses to choose from. This includes in-feed ads, branded hashtags, top view ads, branded effects, and brand takeovers. With all these options, it's easy to find something that will work for your brand.
2. It helps you find trends early.
TikTok is where trends are born. Video styles, filters, and sounds all start trending on TikTok. They are then transferred to other platforms, like Facebook, YouTube, and Instagram. If you want to get on a trend early, monitoring viral videos on TikTok is the way to go.
3. It's content focused.
Unlike many other social media platforms, TikTok is content-focused. This means that quality content is the most important factor in a successful TikTok account. TikTok brings back creativity to the social media sphere and lets you create meaningful content that sticks with people. 
Social media marketing is here to stay. If your brand lacks a social media presence, you're truly missing out. Social media marketing is your brand's road to success, and it's time you picked the right platform for you.
collabs
How To Grow Your Audience On Instagram ONLY THE GOOD STUFF Get the newsletter. Your Inbox will thank you. Every Saturday, our founder Jon Davids shares his best growth playbooks and business breakdowns. Join 1000's of marketing professionals who read it every week. On October 6, 2010, Instagram arrived on the social media scene. Within
Read More »
collabs
SEO: What It is And What It Does ONLY THE GOOD STUFF Get the newsletter. Your Inbox will thank you. Every Saturday, our founder Jon Davids shares his best growth playbooks and business breakdowns. Join 1000's of marketing professionals who read it every week.   Have you ever said the word "SEO" to someone, only
Read More »