The 5 Best Ways To Get Your Brand Noticed
Getting your brand noticed doesn't have to be hard.
Business owners face many challenges. Funding, exposure, brand awareness, and much more. We're here to tell you that getting noticed, especially in the early stages of starting your brand, doesn't have to be so difficult. 
Brand awareness is something that can be established at any point in the process of growing your brand. Brand awareness not only involves people knowing your brand's name, but knowing what you do, who you are, and other important details about your business. 
Influencer marketing, branded podcasts, an online presence, contests, and following trends are the key ways to get your brand noticed.
1. Influencer marketing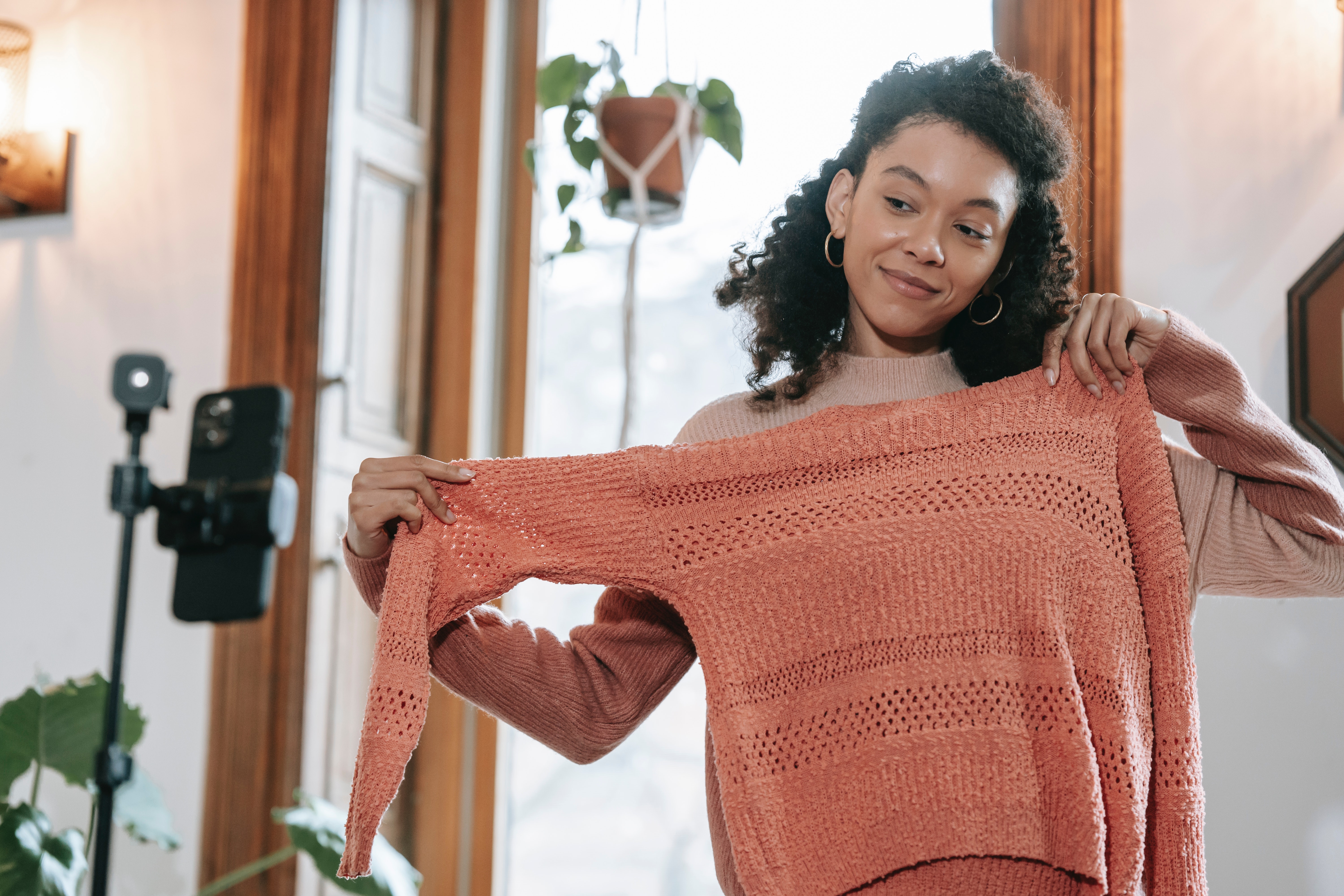 Depending on what your business is or offers, influencer marketing can work for almost all companies. Doing your research and finding the right influencers for your affiliate program is the key to getting noticed by your desired audience. 
If you sell phone cases, working with fashion influencers will get you noticed by your desired audience. Working with multiple influencers that have your desired audience and engagement rate will get your brand noticed. 
Getting noticed can be a complicated process. It is far from just being talked about by an influencer. It involves establishing your brand to a point where people become interested in not just your product, but what you stand for and who you are as a business owner. 
Do something unique. Donate some of your proceeds to charity, volunteer, or send a powerful message with your product. Do something that will get people to notice you and what you do, that way, the influencer has more to discuss. Customers are more likely to buy from your business if they feel like they are contributing to a good cause and honest company.
2. Branded podcasts
Branded podcasts are an underrated way to get noticed in your industry. While podcast popularity has only skyrocketed over the last few years, there's always room for your business to grow using this method. 
A branded podcast is a unique opportunity for the following:
Show people you're a leader in your industry

Allow people to get to know you

Gain trust with your following

Showcase your expertise

Be vulnerable, honest, and relatable
Branded podcasts are not too common, so creating a podcast where you discuss who you are, what you do, the behind-the-scenes of running a business, and showcasing your knowledge will stand out to people. 
Making the subject matters not too niche will allow more people to be interested in your podcast, therefore bringing in more customers. The wider the audience but specific the topic, the more likely you are to be noticed by your desired audience. 
Creating this podcast will make your brand stand out to followers and customers, as they will see that you genuinely care about forming a relationship with them. They will see that you don't just see them as numbers, but as individuals who you want a connection with.
Want the latest news on the future of social media marketing?
Join our email list to stay up-to-date on our cutting-edge marketing techniques and news!
3. Establishing your online presence
Establishing your business' online presence is the key to success. Creating social media profiles that are relevant to your brand allows you to reach new potential audiences. 
However, simply creating social media profiles and posting about your brand isn't enough. Show people who you are, what you do, your motto, and much more. Showing relatability on your social profiles alongside a podcast will do more to get your brand noticed by different audiences. 
People are more likely to buy products from people they trust, know, and relate to. Creating social media profiles and personifying your brand will show people that you're not a big corporation that's hungry for money. 
Social media is the best way to establish your brand's voice and get noticed by new potential customers. Creating amazing content and even becoming an influencer is crucial to getting noticed. Social media platforms like TikTok and Instagram have easy shareability. If you create good content, your brand is more likely to be noticed and shared. Picking more social media platforms and figuring out how to make them work for you is the key to getting noticed.
4. Contests and giveaways
Social media contests could potentially raise your social media followers by 35%. However, it's not so simple. Contests and giveaways bring in a lot of new followers, but if they follow you for the wrong reasons, they won't be effective ways to grow your business.
Giveaways and contests have the opportunity to bring in hundreds, if not thousands of new followers and potential customers. Bringing them in is the easy part, but keeping them once the contest or giveaway is over is the tricky part.
After any contest or giveaway, you will see a drop in followers. It's inevitable. But the good news is that you can decrease the number of people that choose to unfollow you. 
Firstly, collaborating with influencers that match your brand will likely bring in followers who will enjoy your business and what it does, making them less likely to unfollow after the contest or giveaway is over. 
Secondly, and perhaps the most important part of hosting a giveaway or contest is showing followers why they should stay. Before the contest is over, post valuable content and uniquely showcase your product. You just gained a ton of new followers, show them why they should stay!
Host a live Q&A, showcase your product, host a sale, and advertise your other unique assets like your podcast. This is the perfect opportunity to show people why your brand matters and why they need to stick around.
5. Following trends
Out of all of these tips, this one is perhaps the most important. You need to follow trends. 
New sounds, filters, and effects are trending every week on platforms like TikTok and Instagram. Dedicate some time every day to see what's trending and write those trends down. Then, see if there's a way you can spin this trend to suit your brand in a relatable way.
Following these types of trends will increase your chances of going viral and being noticed by a wide range of new audiences. 
Following trends on social media shows that you're relatable and just like everyone else. You'll be seen as down-to-earth, funny, and trustworthy. 
Most businesses see the most success in a social media post when they post something trendy, relatable, and appealing to a younger audience. Since social media, especially TikTok, is dominated by a younger audience, following trends is the most important for businesses that have a younger audience.
How to Avoid Fading Out
Some of the things you're doing right now could be the cause of your brand blending in with others. If you're doing any of the following things, you could be doing your brand a disservice.
1. You're in an over-saturated industry with nothing that sets your brand apart
Let's be real, it's almost impossible to have a business in an industry that is "undersaturated." Clothing, skincare, makeup, shoes. Most areas of business are filled with competition. 
If you're not doing anything special to set yourself apart from other businesses, you're likely being forgotten. However, you can still be successful in an area of business filled with competition.
Give customers a complimentary gift once they spend a certain amount, show them you're planting a tree for each purchase, and more. Don't just be any other company, be one that makes a difference in the world, and show people how you're making this difference.
2. You don't have a developed website
One of the biggest mistakes businesses can make is not having an established website. Having a mediocre website that isn't user-friendly discourages people from making a purchase. 
Ensuring you have a unique and fun website that stands out will only encourage customers to return to your website and shop again simply because of the shopping experience.
3. Your content and product are copies of others
If you're unoriginal or a blatant copy of all the other brands out there, you will be forgotten. Creating product and content that is unoriginal will make people think that they've seen your product or content before, and not associate your particular brand with it. 
Creating an original product might be hard, but how you advertise it can be where you shine and stand out from others. Create shareable content, make people laugh, and get people talking about your brand.
Duolingo is a great example of a brand that does this. There are plenty of companies designed to help people learn new languages, but what sets Duolingo apart from them is its content. 
Their content is so unique and funny it gets people talking about them and sharing their content. Duolingo has gone viral many times before, and in turn brought in new customers. 
Being noticed by your ideal target audience is one of the most difficult things about running a business. But knowing your audience and taking social media to your advantage in the ways mentioned above is the key to being noticed.
collabs
Revolutionizing Customer Engagement ONLY THE GOOD STUFF Get the newsletter. Your Inbox will thank you. Every Saturday, our founder Jon Davids shares his best growth playbooks and business breakdowns. Join 1000's of marketing professionals who read it every week. Welcome to the Modern Marketing Blog, where we explore the newest trends and strategies that are
Read More »
collabs
Your Complete Guide to Influencer Marketing ONLY THE GOOD STUFF Get the newsletter. Your Inbox will thank you. Every Saturday, our founder Jon Davids shares his best growth playbooks and business breakdowns. Join 1000's of marketing professionals who read it every week. If you've been following our site for a while, you're familiar enough with
Read More »