Should You Be Running An Influencer Affiliate Program?
Affiliate programs are blowing up.
Influencers are the new way of marketing. They've taken over social media and are helping businesses around the world grow. Influencers have a powerful voice, and it would be a mistake to not take advantage of this marketing trend. 
Working with influencers is the perfect way to build brand awareness, reach new audiences, create authentic ad content, and generate new sales. While influencer marketing can work well for most traditional businesses, it may not be right for everyone. Costs, brand types, and risk factors are just a few of the many reasons an influencer affiliate program might not be right for your business at this moment.
What is an affiliate program?
An affiliate program is a brand promotion program where influencers are sent free products and paid in exchange for product promotion on their social channels. 
When working with the right influencers, these affiliate programs work wonders to bring in sales, signups, and website clicks. 
According to one study, 40% of people say they have purchased a product online after seeing it used by an influencer on social media. An affiliate program can work wonders for some businesses, but for others, it may not be the best idea. So, how do you know if it's right for you?
Pros of Running An Influencer Affiliate Program
1. You reach new, broader audiences.
When you find the right influencers for your program, you reach relevant audiences who are likely to be interested in your product. 
Without this influencer marketing program, your business runs the risk of little exposure. Collaborating with the right influencers will not only bring exposure to your brand but potential sales and lifelong customers. Finding the right influencers for your program is another challenge in itself, but once it's done, it will likely bring in the results you're looking for.
2. You build trust in your product. 
When you pick the right influencers who have the trust of their followers, you gain trust. Influencers who are known to be honest and trustworthy should be promoting your business. Their followers obviously trust them, which means they trust that your brand is as good as they say it is. Having testimonials from these types of influencers will bring in genuine sales.
Avoid influencers who have nothing to do with your niche. Doing your research on a particular influencer is also crucial to avoid partnering with sellouts, and looking like a dishonest brand.
3. It's a cheaper alternative to traditional marketing strategies.
Influencer marketing is a cheaper alternative to traditional marketing, such as celebrity endorsements, commercials, and even advertisements. 
If you choose to work with nano-influencers, they often agree to work for free products instead of traditional pay. This is especially cost-efficient when compared to traditional marketing techniques. 
Even if you do decide to pay influencers in your affiliate program, working with smaller influencers will keep costs down. Remember to work with nano and micro-influencers when your business is on the smaller side. You can work your way up to bigger influencers once your name starts getting out there.
4. It saves you time
When running a business, you need ad and social media content. Without an affiliate program, you will need to create time in your schedule to brainstorm, shoot, and edit content. This can take up a lot of time if you run your business full-time, or run it part-time alongside a full-time job. 
Even if you can find the time to create your own content, you may not have the skills needed to do it. Creating content that will generate sales is a tricky task, and it's something most people need practice with to succeed.
Want the latest news on the future of social media marketing?
Join our email list to stay up-to-date on our cutting-edge marketing techniques and news!
Cons Of Running An Influencer Affiliate Program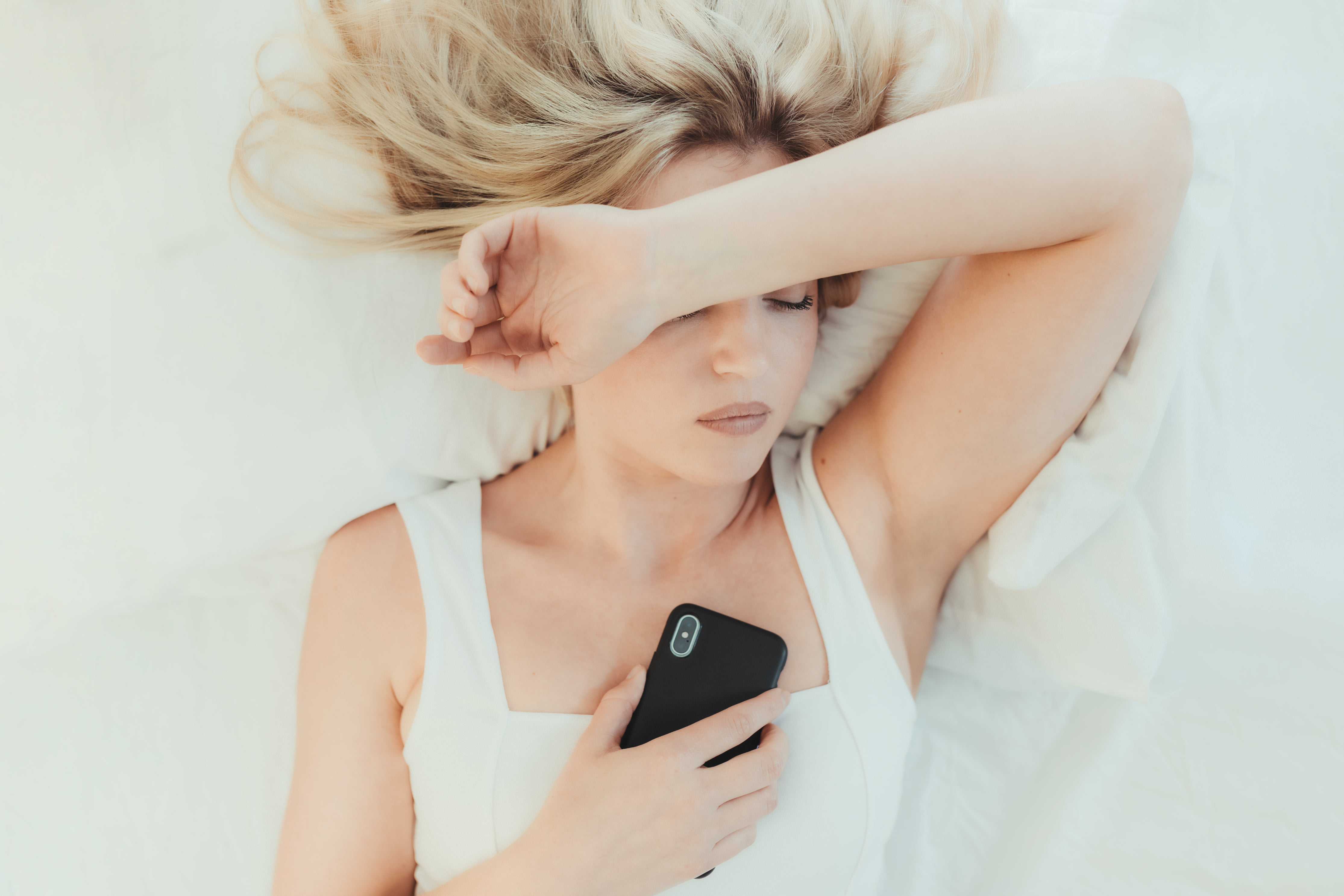 1. It can do more harm than good if used incorrectly
An affiliate program can do more harm than good if you don't know how to pick the right influencers for the program. 
If you pick the wrong influencers for the program, you can potentially damage your brand's reputation. If you pick an influencer with a bad reputation, is a sellout, or simply don't allow for creative freedom, you risk looking like a dishonest company.
Picking an influencer with a bad reputation will show people that you potentially support their controversial actions. The last thing you want is to be associated with an influencer that causes drama and is known to have questionable behavior. In addition, partnering with an influencer that is known to promote any and every product won't get people to trust your brand, and will likely not bring in any sales. 
In addition, restricting creative freedom will prevent sales. If you provide a copy-and-paste caption for all influencers to use and a step-by-step guide, the collaboration will come across as less authentic and more structured. Influencers have their own voice, let them use it. You can provide hashtags and tags to include, but allow creative freedom when it comes to the description and content.
2. It can damage your credibility
Not only can working with questionable influencers cause your brand to lose credibility, but not following the proper guidelines can make your brand look dishonest. When working on a particular social media site, it's crucial to follow the guidelines for sponsored posts, so that people don't perceive you as a sneaky company.
Mistakes to Avoid: 
Not disclosing that a post is sponsored

Allowing content that does not speak to your audience 

Ignoring sponsored post guidelines

Buying followers and likes
3. You can't always accurately measure your results
When it comes to affiliate programs, it is often difficult to measure the results. If you're running an affiliate program but aren't tracking results, you are doing yourself a disservice. 
Before working with an influencer, ask them to send you their statistics. Their engagement rate, average likes and comments, website clicks, and more. Seeing these statistics will show you a rough estimate of how many people your brand will be exposed to. In addition, asking for their average statistics can give you an idea on how many potential customers could be brought in.
4. It can be high-risk
An affiliate program could be considered high-risk, as choosing the wrong influencers could lose you money and customers. If you work with influencers who have many bot followers, your brand won't be exposed to as many people as you think. You will end up losing product and money, in exchange for virtually no exposure. 
In addition, if the influencer creates lazy content, you're left with no content to reuse for advertisements and social media.
The key to avoiding many of these issues is by being picky about who you work with and doing your research on every influencer in your affiliate program. Once you've done this and established your budget, affiliate programs can work for almost everyone. So if you haven't tried it out already, see if it's the right move for you and watch your brand grow.
collabs
How To Grow Your Audience On Instagram ONLY THE GOOD STUFF Get the newsletter. Your Inbox will thank you. Every Saturday, our founder Jon Davids shares his best growth playbooks and business breakdowns. Join 1000's of marketing professionals who read it every week. On October 6, 2010, Instagram arrived on the social media scene. Within
Read More »
collabs
SEO: What It is And What It Does ONLY THE GOOD STUFF Get the newsletter. Your Inbox will thank you. Every Saturday, our founder Jon Davids shares his best growth playbooks and business breakdowns. Join 1000's of marketing professionals who read it every week.   Have you ever said the word "SEO" to someone, only
Read More »