SEO: What It is And What It Does
Get the newsletter. Your Inbox will thank you.
Every Saturday, our founder Jon Davids shares his best growth playbooks and business breakdowns. Join 1000's of marketing professionals who read it every week.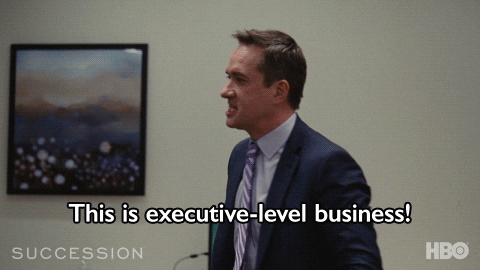 Have you ever said the word "SEO" to someone, only to receive a blank look in return? Or maybe you're the one giving a blank look. SEO is one of the most essential tools a writer can have. In this article, we'll take a more in-depth look at SEO and the crucial role it plays in today's fast-moving world of online print and media. 
SEO: What Is It and When Did It Start? 
SEO stands for Search Engine Optimization, and it is responsible for helping business owners, large and small, and independent bloggers alike grow their online presence by driving traffic to their sites. We'll take a look at how this is done shortly, but first, let's answer the question of when SEO started.
  Blogs, both for business and personal uses, have become popular over the years, but the tool of SEO has been around since the late 1990s when the Internet first came to fruition and steadily grew to be the giant that it is now. Truth be told, SEO was found in other forms of communicating information such as billboards, fliers, and so on. Anything that promotes a business or company through outside communication can be considered SEO.
How Does SEO Help Me and My Business?
SEO, or Search Engine Optimization, helps you and your business in the same way that using hashtags on Instagram gains you more followers. If you use a website like WordPress, there is an SEO section which appears when you're ready to publish your post. In this section, you will be given two boxes labelled "SEO Title" and "SEO Description." For the "SEO Title" box, plug in the same title you have given your article to avoid confusing the algorithm. Consistency is key, and you want to ensure that you are driving traffic towards your site, not away from it.
 In the "SEO Description" box, use the keywords in your title to describe what the article is about, this is also called a meta description, which is defined as giving a summary of what your article is about and what your audience can expect to find. The SEO description or meta and SEO title are only two pieces of the puzzle needed to guarantee SEO success, however. Relevant keywords play an equally important role.
What Are Keywords and How Do They Work In SEO?
  Keywords in SEO are also similar to how hashtags work on Instagram. When we post on Instagram, we include hashtags that are relevant to our posts and will draw more attention to them, thus ensuring more people will see our posts and be intrigued enough to look at posts that we have done in the past.
  Keywords in SEO work much the same way, and there are two types of keywords found in SEO, primary and secondary. The primary keyword is the driving force or leading term that the audience looks for in our article. It can be used once in the title and two or three times in the description. However, it is important to keep in mind that overuse of the primary keyword can cause the opposite effect and drive people away instead of making them want to come back to our site, and we don't want that to happen. In addition, overstuffing of keywords can cause flagging on search engines like Google, which makes your post less likely to appear on the first page.
  It is also important to avoid overdoing it with the secondary keywords. Their function is to make your content more effective while adding substance and attention to detail to your article. For optimum results in a blog post, use the secondary keyword at least twice, but no more than that.
SEO Statistics
  Now, let's take a look at some SEO statistics.
If you've been in the writing game for a while, then you're probably familiar with the importance of good SEO and the benefits of having relevant tags. However, just because you have relevant keywords, it doesn't guarantee you success in having your articles appear on the first page of the search engine. 90.63% of pages do not receive search traffic from Google. When you're looking for optimum results, utilize your social media platforms to promote your content. Don't rely solely on search engines to drive traffic to your page. 
In 2022, a survey conducted of 600 small to medium-sized business owners in Canada and the U.S. showed that 57% of these businesses do not have an SEO strategy, with 23% expressing no desire to put one in motion.
 The Importance of SEO
Now, each business is different in the way that they do things when it comes to running their company, but it certainly doesn't hurt to have a game plan when it comes to SEO strategy. That could be the very thing that keeps the business relevant. When the COVID-19 pandemic hit in 2020, businesses both large and small were thrown a learning curve that they had to adapt to very quickly. Instead of relying solely on in-store traffic, they had to utilize social media and other online platforms to keep their businesses afloat.
  Good SEO practices consist of more than keywords and the aforementioned SEO tools on WordPress. Headings are important as well, and these are split into three categories. H1, H2, and H3. 
What Are H1, H2, and H3 Headings? Why Are They Necessary? 
 Headings are important in general because they split content into different sections. If your blog article is short, you wouldn't use these three headings, but for anything over 600-800 words or longer, headings are a good way to keep your audience engaged and ensure that they aren't just going to skim the article. Or worse, walk away. 
  Definitions and Descriptions of The Three Types of Headings: 
H1 Heading: The first heading, or H1, as we call it, is self-explanatory. It's the first heading that you will see in an article, and its function is to summarize what the article is about as a whole. It fulfills its purpose by utilizing the primary keywords and this is important because it is what will get the message across as to what your article is about. However, keep in mind that having numerous H1 tags can hurt SEO because it affects the relevancy rating on search engines. Less is more when it comes to H1 tags, and by that, we mean only having one. One is more than enough to give your article the simple, succinct outline it needs. 

H2 Heading: The second heading, H2, serves the purpose of using sections to break up the content, whilst using keywords that are related to the H1 tag. These are also described as subheadings and can be thought of as building blocks that build onto each other until the whole puzzle comes into focus. The relevant keywords found in the H2 heading are similar to the primary keywords used in H1 and provide a distinct focal point. 

H3 Heading: The third and final heading, H3, should connect to the previous two, and be relevant to the H2 headings in particular. When the H3 headings are relevant to H2, this makes it easier to class the information that will be found in your article. In addition, you can give more detail to certain points to make them more clear. Something else to keep in mind is that H3 tags are useful if you have fairly lengthy H2 sections. The key purpose of H3 is for your subsections to separate the content further, which in turn makes it easier to read. 
  Finally, it's important to have a road map of what your subject is, and then use that to choose the most relevant keywords. Also, when it comes to grabbing the interest of your audience, it is always better to be straightforward in your headlines rather than being mysterious. A sense of mystery is the sort of thing that will make people scroll past your article and find another one on the same subject. You also want to ensure that you have a good meta description. 
What The Heck Is A Meta Description? 
A meta description is the same as the SEO summary on WordPress that was mentioned earlier. The meta description's job is to enlighten and ensnare the interest of readers with a precise, applicable synopsis of what the article or page they're looking for is about. Meta descriptions are usually between 50 and 160 words, and the trick is to keep them long enough that they are efficient in their delivery of the description but not so long that they are passed by entirely.
Final Words
 When it comes to a blog or website, whether it be for business or pleasure, SEO is the best tool to have in your writer's toolbox. The utilization of meta descriptions, primary and secondary keywords, and the three types of headings discussed in this article will help you on your blogging journey. Happy writing!
Want to grow your business through cutting-edge marketing tactics? Influicity is an award-winning agency working with some of the most innovative brands today. Please reach out for a strategy call
Level up your Influencer Marketing
We've been doing it since 2014. Yup. It's been that long. That's why we're the best. Want proof?
Want us to make you a podcast?
Our podcasts drive audience, customers, and revenue. And that's just good business.
collabs
Revolutionizing Customer Engagement ONLY THE GOOD STUFF Get the newsletter. Your Inbox will thank you. Every Saturday, our founder Jon Davids shares his best growth playbooks and business breakdowns. Join 1000's of marketing professionals who read it every week. Welcome to the Modern Marketing Blog, where we explore the newest trends and strategies that are
Read More »
collabs
Balancing Traditional and Modern Marketing Strategies ONLY THE GOOD STUFF Get the newsletter. Your Inbox will thank you. Every Saturday, our founder Jon Davids shares his best growth playbooks and business breakdowns. Join 1000's of marketing professionals who read it every week. Welcome to the Modern Marketing Blog, where we explore the newest trends and
Read More »
Success Stories
Explore how we're driving results for some amazing clients.
Driving Business Results for Top
Fintech
Software
B2B
Automotive
Apparel
Brands
We build your brand community through
TikTok
podcast
influencers
YouTube
Instagram
email
Explore how we're driving results for some amazing clients.