Stop renting your influence. Own it. We'll help you get there.
We drive break-through results for B2B marketers by removing the barriers between you and your prospects. So when they're ready to buy, you're the one they call.
Turn on the sound to watch this webinar
Are you ready for more customers?
Get The Winning Playbooks
Want to learn how we use marketing to drive real revenue results for 30+ B2B companies?
Join the list for first-hand access to our IP, white papers, case studies, and invite-only virtual events.
The B2B Marketing Challenge
You're running lots of demand generation and bringing in MQL's.
Now you've got 35 deals in your pipeline, but...
27 will ghost you.  6 will ask you to check back next quarter.  2 will haggle on price before deciding to go "in a different direction".
Poof. There goes your quota. 🙄
Wouldn't it be nice if your sales reps weren't stuck on calls with people who have no intent, no budget, and no power to buy?
What if instead, prospects called you and actually waited in line for the opportunity to speak with your team?
The buying process has changed.
People don't want to book a meeting to hear a sales pitch.
That's so 2013.
They watch TV on Netflix, listen to music on Spotify, and discover products when and how they choose.
This is on podcasts, LinkedIn, TikTok, colleagues, community events, internal Slack groups, Reddit, webinars and the rest.
You need to get in front of them. Wherever they are.
If your prospect is ready to buy today, it's already too late.
If you're just getting in front of the buyer when they are in market to buy, you're automatically in a competitive situation.
You're 1 of 20 options. Or 1 of 100.
You're easily replaceable. And that's if they even know you exist.
There's a better way.
Ignite your inbound marketing engine.
Influicity works with B2B marketers to fuel qualified inbound prospects, push pipeline intensity, and empower you to close bigger deals in less time.

We do this by developing and managing media that speaks directly to your current and future customers.
Your future customers want to hear from you. Don't make it hard for them.
The Content Cascade is one of our battle-tested frameworks, to get you in front of your ideal customers where they want, when they want, and how they want.
We've deployed it at 30+ B2B companies, then refined and optimized through years of R&D.
Stop paying the ad tax and start owning the conversation.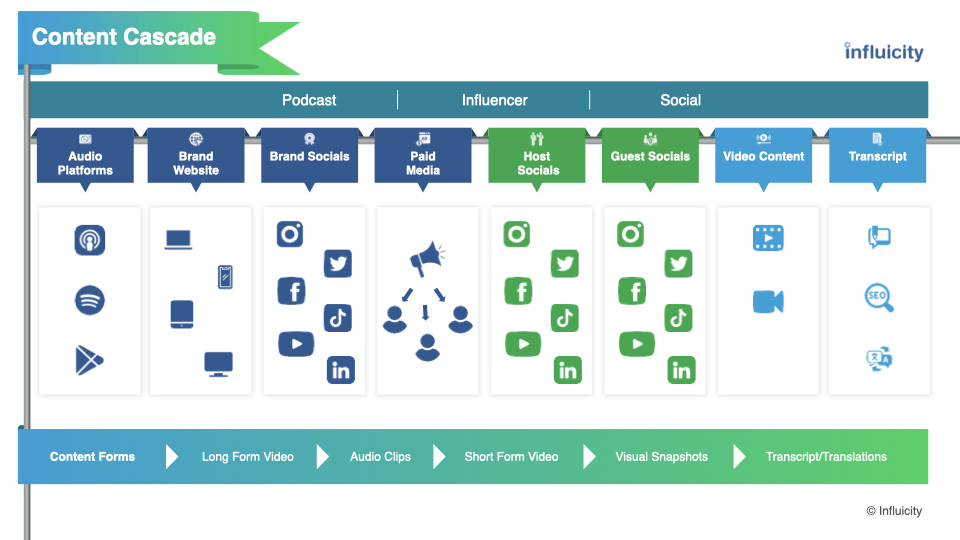 A modern marketing process that drives sustainable demand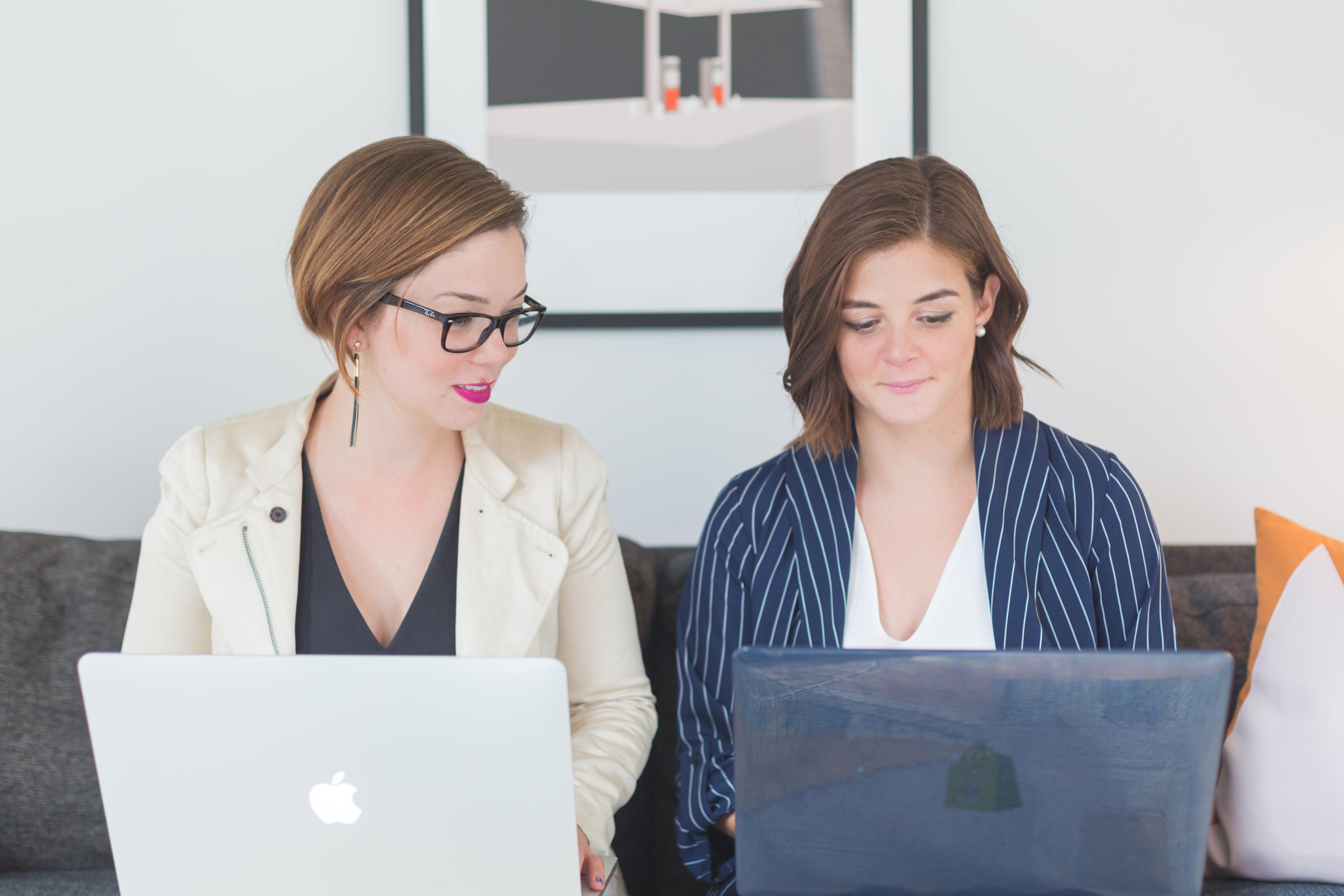 Develop media channels that speak directly to your prospects.

Shape how they think about you while creating 1:1 relationships in a low-pressure environment. Provide value before asking for anything in return.
Grow your presence through trusted voices and industry leaders.

Your prospects are already getting their information from somewhere. Put yourself in front of them long before they make a purchase decision so when they do, you're the only logical choice.
Create demand as part of your brand DNA.

The market never goes quiet and neither should you. Lean on the Content Cascade framework to get the most out of every engagement. Don't worry, we'll take care of the heavy lifting.
Our clients report that Influicity's work drives 30% - 50% of their qualified inbound pipeline*
Before you can capture demand, you need to create it.
Don't leave this to your competitors. If they create it, they're going to capture it.
Get in front of your future buyers by sharing stuff they actually care about.
We'll show you how.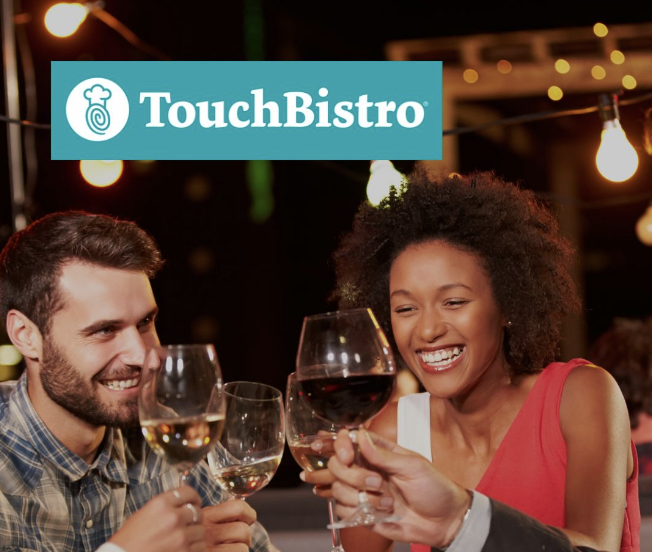 TouchBistro, a leading restaurant-tech company partners with Influicity to reach reach restaurant owners in a whole new way.

Through podcast, influencer, and social channels, we're driving attributable demand and increasing pipeline velocity.

This reduces the time sales reps are spending speaking with leads that are not ready or qualified to buy.
Stop relying on yesterday's marketing channels to drive today's revenue.
Because buyers aren't stopping to chit chat at a trade show booth.
Because reps are getting the red button treatment when they cold call a prospect.
Because email sequences are going straight to the spam junkyard.
Say goodbye to borrowed influence
Capture sustained demand with channels you own and control
Book a Strategy Call