How To Integrate Merch Into Your Podcast Marketing Strategy
If you're creating a podcast, you need merch.
Podcasts are one of the best new ways to grow your business. But with thousands of different options to listen to, it becomes trickier for your podcast to get noticed. 
While a great way of advertising your podcast is through content repurposing, it's not and shouldn't be the only way. There are plenty of other options in terms of podcast advertising, and one of those options is podcast merchandise. 
Most podcasts make revenue through on-air advertisements. It is an efficient way to make money, but it certainly isn't the only way.
Merchandise is an underrated way of promoting your podcast and business. With the millions of podcasts that exist, only about 14% of them earn an income from selling podcast merchandise.
One of the biggest goals amongst many business owners is to create a special bond between their brand and the customer. 
First, you build a connection with your ideal customer. Then, you allow them to build an even bigger bond with you by offering merch. Many podcasts do not offer merch, so offering merch to your listeners would be a unique way of bonding with them.
You might assume that podcast merchandise won't sell well. However, that is a common misconception. Influencers and celebrities who offer merchandise often get thousands, sometimes millions of dollars of merch revenue.
Even if your podcast is small, merchandise is something you should still offer. Even a small number of loyal listeners each month can generate profit if you have merch. Loyal, die-hard fans often want to support someone as much as possible, and buying merch is often their way of doing that. Never forget that your loyal audience wants to support you and your brand.
Want the latest news on the future of social media marketing?
Join our email list to stay up-to-date on our cutting-edge marketing techniques and news!
If you can get even a small number of people wearing your merch, it's a great way of promoting your podcast. People will wear your merch around their city in populated areas and even post pictures in it for thousands to see. 
If you don't have any buyers, ask your friends and family to wear the merch around their city. This is essentially a classic form of advertising, but more subtle. No one likes aggressive advertisements in their face, so an ad in the form of merch is subtle and sparks curiosity. 
Even if you're making enough money on sponsorships alone, merchandise will always be extra profit and free advertising. Revenue generated from merch sales can be put back into the podcast to make improvements, hire guest speakers, and afford quality equipment. Producing high-quality, stylish merch will only benefit your finances. 
Not only is it beneficial in terms of revenue and advertisement, but it's also simple to maintain. Websites such as Shopify make it easy to run your online store without going through all the tricky details. 
Once your podcast and business are bigger and generating more revenue, you can choose to go the more independent route and hire a website builder. In the meantime, using pre-made shopping sites like Shopify is a great way to test out how your merch will sell. It will also show you if it's worth it to put in the money for an independent website.
The Best Merch For Podcasts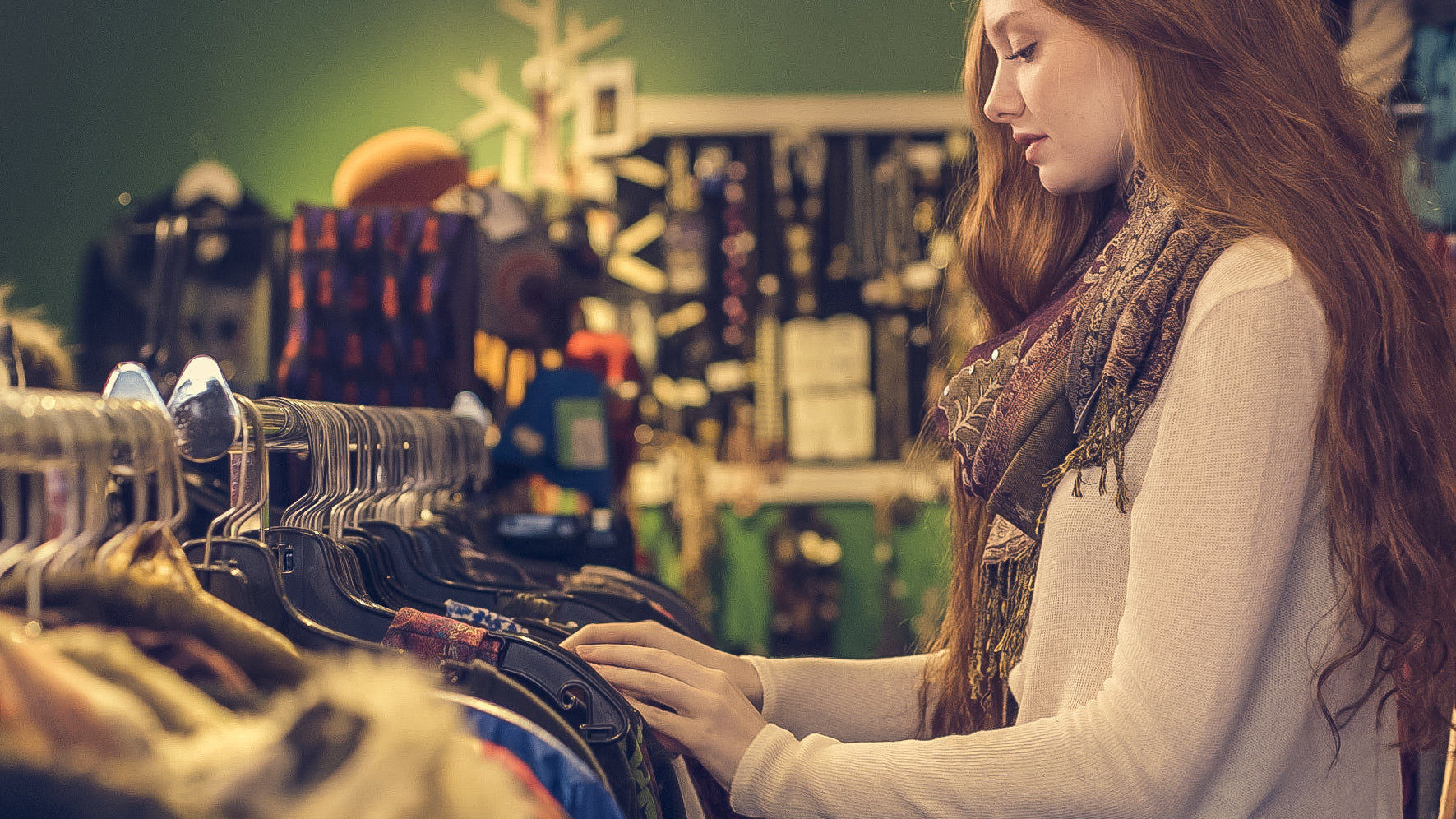 1. Graphic t-shirts
Graphic tees are a simple and classic route to take. T-shirts are an excellent merch idea if you'd like to get creative with your designs. 
Graphic tees are always popular no matter what your style is. Offering a wide selection of colors, styles, and designs will allow you to appeal to every customer. 
Merch should include your podcast or business name, but they should also be creative and unique. If you can create a piece of merch that has a design not seen before, you open up the opportunity for people to buy your merch simply because they like the design. This will, in turn, bring in a free advertisement.
2. Hoodies and sweatshirts
Hoodies and sweatshirts are perfect for your fans that are in cooler climates. Having options for different climates is key if you want to cater to every listener. 
Just like t-shirts, hoodies and sweatshirts are always in style. Offering unique styles will encourage people to make a purchase. Many influencers and celebrities do offer merch, but it often lacks creativity. This often refrains people from making a purchase. 
While you can always make them simple, allowing yourself to be creative with your designs will only benefit you in the long run.
3. Stickers
Stickers are another classic piece of merchandise. People love decorating their belongings. Whether it's their laptop, water bottle, cell phone, or car, people love decorating with stickers. 
Stickers are great options for advertising as it allows the opportunity for people to buy in bulk. Since they're cheap and small, people will often purchase more than just one sticker. 
Since people will be putting your stickers on various surfaces, this expands your reach. Essentially, your podcast will be advertised more.
4. Cups, water bottles, and mugs
While cups and mugs are a little bit more subtle when it comes to podcast advertising, people love them. Offering merchandise pieces that feel more subtle and personal is also a great way of forming connections with your listeners. 
Plastering yourself onto a cup or mug is a great opportunity to be a reminder for your listener. While they drink their morning coffee, they can be reminded of you and your podcast. This can push them to see if you have any new episodes. 
Reusable water bottles are becoming increasingly popular. The market for reusable water bottles is expected to grow by over $1 Billion by 2030. 
Showing your audience that you are staying away from one-use plastic. People love feeling like they're contributing to a good cause. Offering reusable water bottles allows your audience to feel like they're making that contribution. Not only this, but you prevent people from using single-use plastics, which is only good for our planet.
5. Phone cases
Worth billions of dollars, the phone case market is one you want to be a part of. Phone cases are one of the most popular ways to accessorize. Almost everyone has a phone case, so producing cool, unique phone cases is a no-brainer. 
Keeping an eye on the last trends in fashion is a great way to make your phone cases not only branded but trendy. This allows your product to go viral. In turn, this will create more sales, more listeners, and more revenue. 
With millions of podcasts out there, it can feel impossible to grow. Luckily for you, many marketing options can allow your business to thrive.
Content repurposing seems to be the favored way to market a podcast, but it's certainly not the only way. With a little bit of investment and creativity, you could market your podcast in a typically undersaturated market. 
And with the possibility of the merch market blowing up in the future, it's best to jump in as early as possible. Podcast merchandise is a unique opportunity to promote and make revenue from your podcast.
collabs
How To Grow Your Audience On Instagram ONLY THE GOOD STUFF Get the newsletter. Your Inbox will thank you. Every Saturday, our founder Jon Davids shares his best growth playbooks and business breakdowns. Join 1000's of marketing professionals who read it every week. On October 6, 2010, Instagram arrived on the social media scene. Within
Read More »
collabs
SEO: What It is And What It Does ONLY THE GOOD STUFF Get the newsletter. Your Inbox will thank you. Every Saturday, our founder Jon Davids shares his best growth playbooks and business breakdowns. Join 1000's of marketing professionals who read it every week.   Have you ever said the word "SEO" to someone, only
Read More »