How To Grow Your Audience On Instagram
Get the newsletter. Your Inbox will thank you.
Every Saturday, our founder Jon Davids shares his best growth playbooks and business breakdowns. Join 1000's of marketing professionals who read it every week.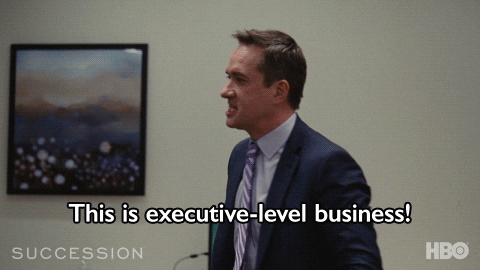 On October 6, 2010, Instagram arrived on the social media scene. Within a month of its debut, the site saw one million people register their accounts. Today it is used for both personal and professional means, from sharing events in one's life to being a part of artists' and other entrepreneurs' efforts to grow their brands. This article will focus on how to grow your audience on Instagram and get the recognition you and your brand deserve.
I Have Instagram Followers, How Do I Gain More?
  This can be a real pain point. You have a decent following, but you've noticed that your followers' list fluctuates between gaining followers and then losing them. To kick things off, here are five tips to point you in the direction of gaining followers and keeping them.
 

The Use of Reels: While a good old-fashioned picture post is great, think "a picture is worth a thousand words," it's good to switch things up with a reel. A reel can be a video of you speaking, or it can be a mix of photos and videos that pertain to the topic that you're focusing on. A word of advice: Share information about the industry you work in, don't use the reel as a way to sell your products. You want to draw people in first and give them enough facts that they will be interested enough to seek out your products themselves and invest in them.

 

Join Forces with Brand Ambassadors: Brand ambassadors are great to have in your corner when you're in the process of growing your audience and brand. In addition to brand ambassadors promoting your brand on their own Instagram page, they have a bona fide interest in your products and your business and want to see it succeed and flourish as much as you do.

 

Don't Limit Yourself to Only Posting on the Company Page: This tip is important and it ties into tip #2, only instead of hiring brand ambassadors, you become the brand ambassador or influencer yourself. How do you do this? By posting the company content to both the company account and your personal Instagram page. By doing so, your follower count will grow, and your company will receive more traffic thanks to your promotion of company content.

 

The Importance of Hashtags: When it comes to audience engagement, hashtags are fundamental. Even more important is using relevant hashtags. For example, if you shared a reel about your makeup routine and tips on how your audience can do it themselves, the hashtags would look something like this: #makeuptutorial #makeuptime #makeupgoals #instamakeup

 

Posting at The Right Times: Relevant hashtags, cross-promotion, partnering with influencers and utilizing reels are only a few parts that make up the pie chart to growing your audience on Instagram. When it comes to ensuring your Instagram posts are being viewed, timing is everything. Avoid sharing your posts in the early morning hours and late afternoon, at these times, people are getting ready for the day and then coming off the work or school day to prepare for the evening routine. Mid-morning and early afternoon are better times to post as it is around these times when people are on breaks at work or school and they have time to engage with your posts. Where the weekends are concerned, avoid posting on Sundays as this is the worst day to post.
Common Search Terms For Audience Growth On Instagram 
The above section shows a few of the tips to ensure that you keep your followers and their interest while gaining more with the same goal. However, the utilization of reels, partnerships with brand ambassadors, posting on both the company page and your personal Instagram account, using the right hashtags and posting at the right times is only half the battle when it comes to audience growth on Instagram. 
 Bloggers use keywords or search terms relevant to their blog posts as part of their SEO, Search Engine Optimization, to drive traffic to their websites, and it's the same with Instagram. The content you post and like on Instagram is a key factor when it comes to relevancy, with keywords playing a major role in ensuring that your content is seen. Some of the top keywords for Instagram are Instagram story viewer with a search volume of 3,350,000, Instagram with a search volume of 338,000,000, and Instagram followers with a search volume of 450,000.
Stand Out by Being Your Authentic Self
If you want to stand out on social media, there's nothing better than authenticity. If you adapt the behaviours and post content similar to that of your competitors, your efforts to increase your follower counts will come to a standstill. When people are looking for new influencers to follow, they're looking to see originality, what sets you apart from others in your industry. We've all heard the words "being different is a good thing." Endorse diversity and authenticity on your page and in your content, and people will flock to your page as followers because you're daring to be different from everyone else in the industry.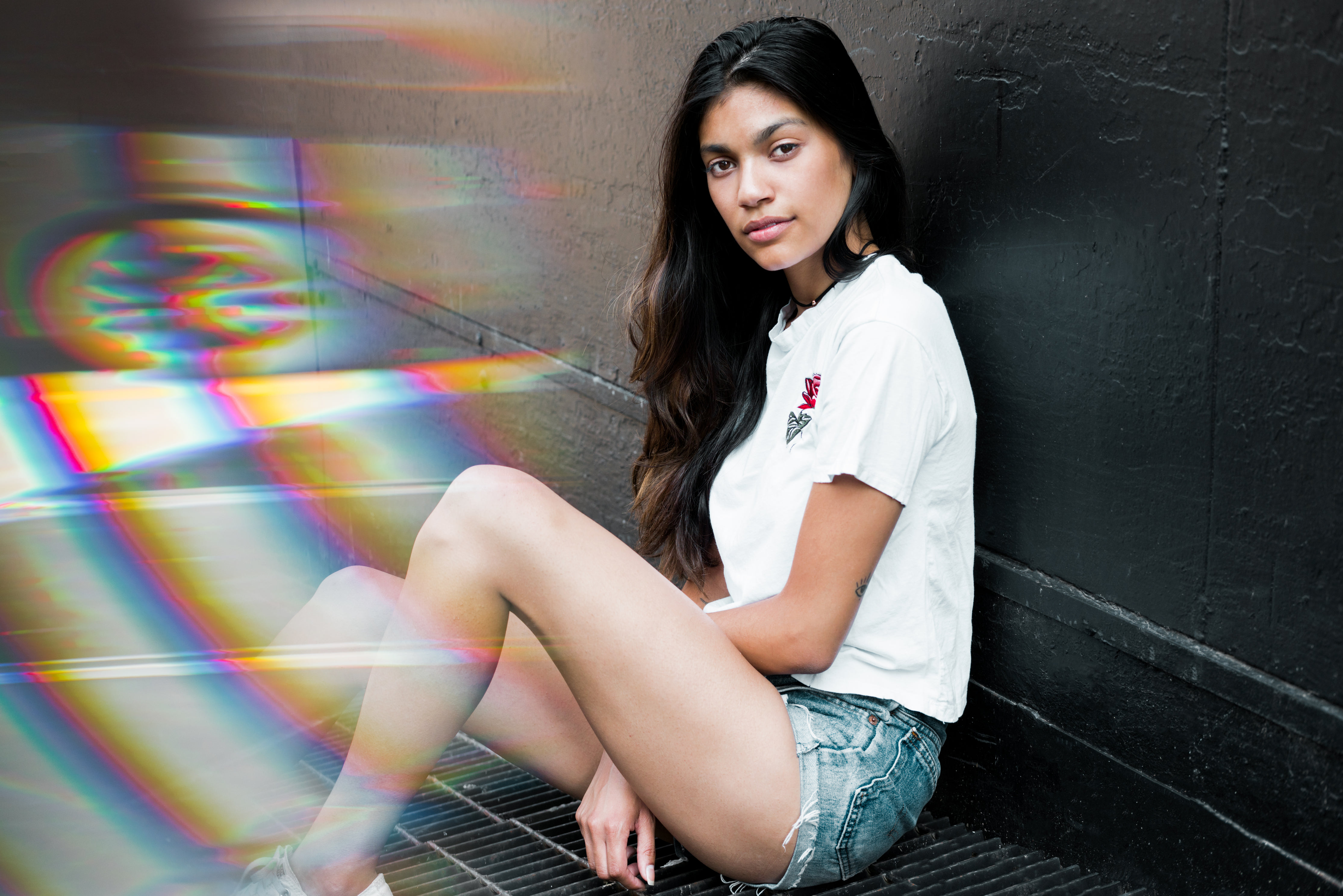 Promote Inclusivity and Kindness
Part of the endorsement of diversity and authenticity is the promotion of inclusivity and kindness. How many times have you seen a post on social media where someone posts something on their Instagram, something that they're excited and passionate about, only to be met with words that are less than favourable in the comment section from someone uninterested or jealous of this person's talent, so they tear them down and make fun of them? The main message here is: don't say anything to anyone, online or off, that you wouldn't want to be said to you, and don't encourage it. When it comes to increasing your follower counts on Instagram or any other social media platform, decency and courtesy can go a long way. Make it clear that you will not tolerate unkind comments that are derogatory, offensive or downright insulting. This speaks volumes about your character and the kind of person you are.
Engaging in Toxic, Unkind Online Practices Can Cost You Everything
  This ties into the previous section because when you promote inclusivity and compassion, you're combating toxic and unkind online practices, which, unfortunately, have become more common on social media. People will post unkind comments on others' posts because it's easy to sit behind a screen and not face the damage they've done to a person's mental and emotional health, as well as having zero consideration for the detrimental and devastating consequences of their actions.
  In the face of these behaviours, compassion and empathy is important. What's even more important is that you don't fall into the trap of unkind online practices yourself. The sharing of content encouraging body-shaming, toxic beauty standards, misogyny, sexism, and hate speech against race, sexual orientation, religion, etc. will cause the opposite of what you want to happen. You will not only lose followers, but you'll lose everything, including potential career opportunities. Brands don't want to be attached to someone who posts hurtful and hateful content because it lowers their good standing, and what you post not only has an impact on you but on them as well.
I Don't Know What to Write for My Caption! Help!
The previous topics covered in this article are only half of the pie chart where gaining more followers is concerned. You've spent a couple of days planning what you're going to share for a reel or photo post and mapped out what to use for your hashtags. Now you're almost ready to post, except for one tiny important detail: the caption. Suddenly, the motivation train comes to a grinding halt and you're launched into a whirlwind of panic. Before you let it take over, take some deep breaths and run through your post in your mind, including the hashtags. Follow this checklist for a prime caption that's ready to go the first time:
Write Down Some Questions For Yourself: What's the message you're sharing? Why did you pick this content? What is its importance? What are you trying to say?

Write Out the Answers to the Questions: Next, write out your answers to the questions listed above, and then put those answers into your caption.

Read Your Caption Out Loud: Read the caption out loud to catch any grammar mistakes you might have missed when you were writing. Then, ask a family member or friend if they have a few minutes to listen to your caption and offer feedback.

Speak From Your Heart:  When we post on social media, the world is watching, and we have an opportunity to share our passions. We have the chance to make people stop and listen to what we're saying. Speak authentically with your voice and from your heart, and it will cause others to pause in a constantly moving world and listen.
Be Relatable
As human beings, we're always looking for that place where we truly belong. For those people who get us even without us speaking. When you're growing your audience on Instagram, be relatable. Share a personal story or piece of content like a song or a written work that has significant meaning to you and how you connect to it. When we're vulnerable and share our experiences, others who have gone through the same thing or are going through the same thing will realize, "Hey, I'm not alone." No one likes feeling like no one understands them, and when you find people on social media who are open and vulnerable instead of closed off and stoic, that can change your perspective and outlook on life.
Finally, Be an Inspirer
When it comes to growing your audience on Instagram, be authentic and honest, but most of all, be an inspirer. Use your Instagram to impact, not impress, others. Some leave likes and comments on your Instagram posts, and then some only leave likes but also walk away from your page wanting more and feeling inspired.
Want to grow your business through cutting-edge marketing tactics? Influicity is an award-winning agency working with some of the most innovative brands today. Please reach out for a strategy call.
Level up your Influencer Marketing
We've been doing it since 2014. Yup. It's been that long. That's why we're the best. Want proof?
Want us to make you a podcast?
Our podcasts drive audience, customers, and revenue. And that's just good business.
collabs
Revolutionizing Customer Engagement ONLY THE GOOD STUFF Get the newsletter. Your Inbox will thank you. Every Saturday, our founder Jon Davids shares his best growth playbooks and business breakdowns. Join 1000's of marketing professionals who read it every week. Welcome to the Modern Marketing Blog, where we explore the newest trends and strategies that are
Read More »
collabs
Balancing Traditional and Modern Marketing Strategies ONLY THE GOOD STUFF Get the newsletter. Your Inbox will thank you. Every Saturday, our founder Jon Davids shares his best growth playbooks and business breakdowns. Join 1000's of marketing professionals who read it every week. Welcome to the Modern Marketing Blog, where we explore the newest trends and
Read More »
Success Stories
Explore how we're driving results for some amazing clients.
Driving Business Results for Top
Fintech
Software
B2B
Automotive
Apparel
Brands
We build your brand community through
TikTok
podcast
influencers
YouTube
Instagram
email
Explore how we're driving results for some amazing clients.